Below are links to podcasts that may be of interest.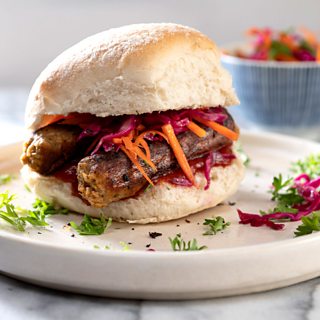 What to Eat to Save the Planet?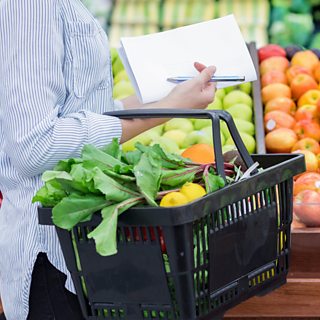 Food shopping: Do you prioritise price or the planet?
Healing the planet with our food choices with Dr Hannah Ritchie
sit down with Dr Hannah Ritchie, Geoscientist and senior researcher at Our World in Data, to dive deeper into our food system and the changes we need to make in the coming decades to meet climate goals.
 What planet are we on? With Liz Bonnin
Offering solutions and practical tips as well as hearing from experts, campaigners and well-known names. Liz Bonnin and the team explore the impacts of climate change.
 https://www.bbc.co.uk/programmes/p08tdhyl
 Who Cares Wins with Lily Cole
 Lily Cole has met with some of the millions of people around the world who are working on solutions to our biggest challenges and are committed to creating a more sustainable and peaceful future for humanity. Exploring issues from fast fashion to fast food and renewable energy to gender equality, and embracing debate.
 Fallout – The Future for the Environment
 Will COVID-19 change individual behaviour and our collective attitude towards climate change and other environmental issues? Mary Ann Sieghart and four leading thinkers discuss.
 https://www.bbc.co.uk/sounds/play/m000hfs7
   Jon Richardson and the Futurenauts
 It was the best of times. It was the worst of times. Humanity stands at a crossroads. The mighty forces of progress have lifted billions out of poverty. Energy has lit and warmed (or cooled) our homes and powered us overland, sea and into the air. We grow enough food to feed 10 billion people. And for the first time ever in history the internet is poised to connect every single person on the planet. Together. As one. What could possibly go wrong? 
  Episodes on Healthcare, Nature, Economics, Climate Change, Government, Travel etc
  https://feed.podbean.com/jonandthefuturenauts/feed.xml